Tickets
Balming Tiger
Village Underground, Shoreditch, London.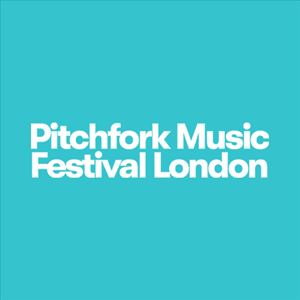 This event is for 16 and over - No refunds will be issued for under 16s.
More information about Balming Tiger tickets
16+ Each under 18 must be accompanied by a responsible adult.
In order to verify your age, ID may be requested. For this reason, we advise that all customers bring valid ID.
For further information see Age and ID in FAQ's
Right of admission reserved.


Transport > All Pitchfork Festival London venues are based near Dalston Kingsland & Dalston Junction Overground Stations. The nearest London Underground Stations are Highbury and Islington (2.3 miles) and Liverpool Street Station (2.35 miles) are short bus rides away.
Major bus routes: 149, 242, 67, 76, 488
For up-to-date travel information and to plan your journey visit tfl.gov.uk.
Where do I Pick up my wristband? > You can pick up your wristband from 5pm at Earth Kitchen. Full address: 11-17 Stoke Newington Road, London, N16 8BH. The wristband will give you access to ALL Pitchfork Music Festival London affiliated venues on Friday 11th November.
What venues are part of Pitchfork Music Festival London? > Earth Hall, Earth Theatre, St Matthias Church & the Shacklewell Arms. All venues are within walking distance of one another.
What are the venue room capacities? > Each venue has a specific capacity and when this is reached entry to that stage will be limited. If you want to see a specific band or artist please arrive early so that you don't miss out.
What are the stage times? >
EARTH HALL
Marina Herlop 19:00 – 19:40
NNAMDÏ 20:00 – 20:45
Guerilla Toss 21:15 – 22:00
KOKOKO! 22:30 – 23:30
EARTH THEATRE
Lucinda Chua 18:30 – 19:10
Lyra Pramuk 19:30 – 20:10
Jenny Hval 20:30 – 21:30
William Basinski 22:00 – 23:00
ST MATTHIAS CHURCH
Johanna Warren 19:00 – 19:30
Charlie Hickey 19:45 – 20:25
Indigo Sparke 20:45 – 21:25
KAINA 21:45 – 22:25
SHACKLEWELL ARMS
Lala Lala 19:00 – 19:30
Wild Pink 19:50 – 20:30
Sister Ray 20:50 – 21:30
Romero 21:50 – 22:30
*All times are subject change
Do I have to be 18 or over to attend Pitchfork Music Festival London? > Yes, the venues are for people aged 18 and over.
Can I leave and come back in? > As Pitchfork Music Festival London is spread across venues in Dalston, you can of course drop in and out of venues throughout the day with your wristband – be careful not to lose it!
Can I buy a ticket on the day? > If the festival doesn't sell out in advance, tickets will be available on the day of the show.
What time does the event finish? > The final act will finish at 23:30
Aftershow > Official festival aftershow will take place at Earth Kitchen, please note capacity is limited
Where can I find out any changes to the line-up? > You can keep up-to-date via the Pitchfork Music Festival London social media accounts @pitchforklondon and the hashtag #pitchforklondon for any line-up changes.
I think I gave the wrong email address/delivery address when I booked my ticket. What should I do? > Please contact the ticket agent that you booked your tickets with. They will be able to assist you with updating your info on their records.
Bags > For ease and speed of entry, we would request that you please refrain from brining large bags along with you.